There are a whole lot of Vitamin C serums out there, and Vitamin C is one of the skincare ingredients discussed the most on the internet. However, you might not know that it is complicated to achieve the advantages of this active component to the skin.
Today, we're going to explain how this component works, we will go through the various forms of vitamin C, discuss the benefits and drawbacks of adding it to our daily regimen, and provide a review of some of the vitamin C serums we've been testing out in recent times.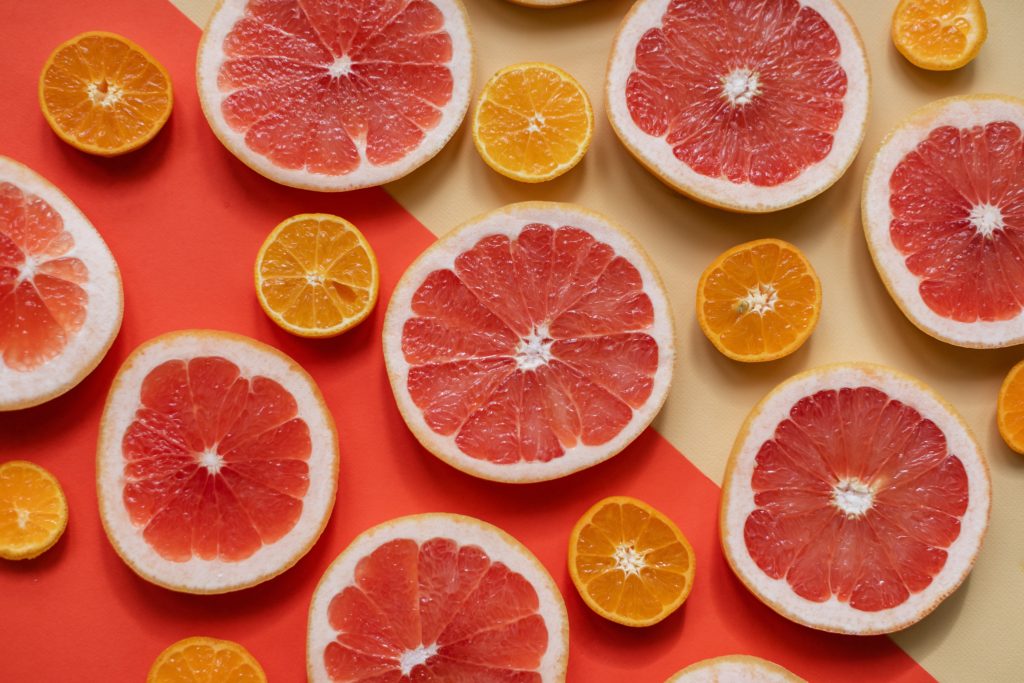 Continue reading if you want to learn more about vitamin C and whether or not it lives up to the hype surrounding it.
Best Vitamin C Serum
1. Beauty Pie Vitamin C & Vitamin E Superactive Capsules
It's highly recommended that you purchase these capsules if you are already a member of Beauty Pie's cosmetics and skincare club or are considering becoming a member. They are very concentrated serums, and the formula is completely shielded from oxygen up to the point at which it's used.
The container is made of biodegradable materials, and it's hermetically sealed. Ascorbic acid is included in it, contributing to its remarkable ability to brighten and smooth the skin. Additionally, it has Vitamin E, which is known to nourish and renew the skin.
2. Baselift Dewy Vitamin C and Hyaluronic Brightening Booster Serum
This serum is not affordable, and you do not receive much of the real stuff in this bottle. Hyaluronic acid and sodium ascorbyl phosphate are combined in this serum, which helps the skin to retain more water. This particular form of vitamin C is relatively stable, soluble in water, and may also help reduce the number of breakouts you experience.
Some users have reported seeing a brightening effect after using this product. Although the customers reportedly did not note noticing a hugely significant difference in the dark spots on their skin, it's still more of an overall improvement in the look of their skin.
After using this serum, it had a more vibrant appearance that was also more dewy and fresh. Again, the consistency is more like water, and I appreciate how quickly it absorbs without leaving any sticky residue behind.
3. Skinceuticals C E Ferulic Acid Serum
L-ascorbic acid, hydrating vitamin E, and ferulic acid are the three components that make up this very pricey serum. Skinceuticals have specially developed this serum to maintain the highest level of stability possible, and it has a shelf life of at least six months after being opened.
Once again, you have packaging that is opaque to safeguard the medication. Consumers have been quoted as saying that after using the product day and night for one to two months, they found that their skin was substantially cleaner, smoother, and seemed healthier overall.
This serum has done wonders for most people's skin, so if you like to invest in high-quality treatments and products, you should try it.
4. Revitalift Derm Intensives Vitamin C Face Serum from L'Oréal Paris
Vitamin C formulations that dermatologists have recommended are also available in local pharmacies. Hyaluronic acid is present, making it a mild but powerful alternative.
Dr. Zeichner also notes that vitamin C's low concentration at 10% is moderate enough for those with delicate skin while still being helpful.
5. TruSkin Vitamin C Serum
Another affordable alternative advised by Dr. Rabach is this TruSkin product, an unexpected Amazon favorite. She describes it as an "excellent face serum filled with hyaluronic acid and vitamin E."
A few drops go a long way, so if you're new to the product, think about introducing it gradually to everyday usage. It's also highly concentrated. It gets rave reviews for producing immediate effects and significantly reducing fine wrinkles.
Vitamin C Serum Benefits
Because vitamin C is an antioxidant, it prevents or delays the cellular damage caused by the sun and the environment. While you may defend your body well with your morning orange juice, applying vitamin C directly to your skin is the most effective approach to get its advantages and protection.
This is because our skin only receives a tiny portion of the advantages of vitamin C, also known as ascorbic acid, whether we eat, drink, or take supplements. However, pressing chemically altered vitamin C in serum form allows our skin to absorb more of it more effectively.
Other benefits include:
Also reduces wrinkles
Corrects hyperpigmentation
Aids in healing of wounds
Aids in eye-sight
Brightens complexion
When to Use Vitamin C Serum
When using a vitamin C serum for the face, you should do it both in the morning and at night after washing and toning. For the highest level of protection, one research even suggests administering a vitamin C serum every eight hours or twice daily.
Are Vitamin C Serums Worth Your Money?
Even for a product with a lower price tag, it doesn't even come close to providing decent value for the money. The delivery of vitamin C's beneficial properties to the skin may be somewhat challenging, even though vitamin C is known to have a wide range of potential applications.
Expert's Tips
Dr. Chiu warns that stronger formulations may sometimes have a low pH, which can be particularly irritating for those who have dry skin and sensitive skin.
You may find a vast range of possible concentrations of vitamin C in different goods. According to Dr. Hogan, in a broad sense, they may be anywhere from below 5 percent up to 30 percent.
Remember that those with dry and sensitive skin should usually go with lower concentrations, approximately 5 percent or less since they are less likely to be irritating.
According to Dr. Hogan, the time of day you should include vitamin C into your daily skin care regimen is contingent on the kind of product you are using. The most well-liked product choice is serums.
Can You Use Vitamin C Cleanser And Moisturizer That Contains Niacinamide? Yes, they are such a good team to ensure younger, brighter skin!
Conclusion
Vitamin C has been shown to aid in healing blemishes, decrease hyperpigmentation, and impart an otherworldly shine to the skin. Because maintaining consistency is essential to achieving optimal results, include it into your regular skin care in a manner that makes sense to you.
While some individuals find that it's most effective to use it in the morning to take full advantage of its UV-protectant effects, others discover it's more effective to use it at night as a serum.