As we get older and enter those mid-30s, we start noticing those little changes in our skin. The appearance of those fine lines or dark under-eyes and that slight dullness seems to turn into a matter of concern almost instantly. Research suggests those signs of aging are also down to our hormones, lifestyle, genetics, improper skin care, and environmental factors. However, the anti-aging industry is booming with products that come in wonderful varieties. You will be delighted to know that some products out there can not only slow down aging but also reverse those visible signs to a great extent.
But the whole range of products in the markets today can get a bit overwhelming and you may purchase the anti-aging products that don't suit you. Going for the wrong anti-aging products could damage your skin or increase its sensitivity to sunlight and pollution. And that's why the key is to know about the right anti-aging solutions that are created to work just right for you.
What Ingredients Beat Aging?
Trendy new anti-aging compounds appear and disappear quickly in the skincare industry. Each one provides skin a youthful boost in a little different method and has a unique mix of benefits and effects.
1. Retinol
The most well-known product that's also frequently endorsed, advised, and adored is retinol. Retinol is a powerful tool for increasing collagen formation, which helps to keep wrinkles at bay. It also lessens the visibility of the fine wrinkles, which form early in the aging process.
The creation of natural collagen within epidermal cells of our skin is increased by retinol, a potent anti-aging substance. Having said that, there are a variety of reasons why retinol has developed a negative reputation throughout the years. Search for a retinol-whether it is a nighttime serum, exfoliation, etc.-and consider the compounds it is blended with rather than focusing on the product with the greatest proportion in the marketplace.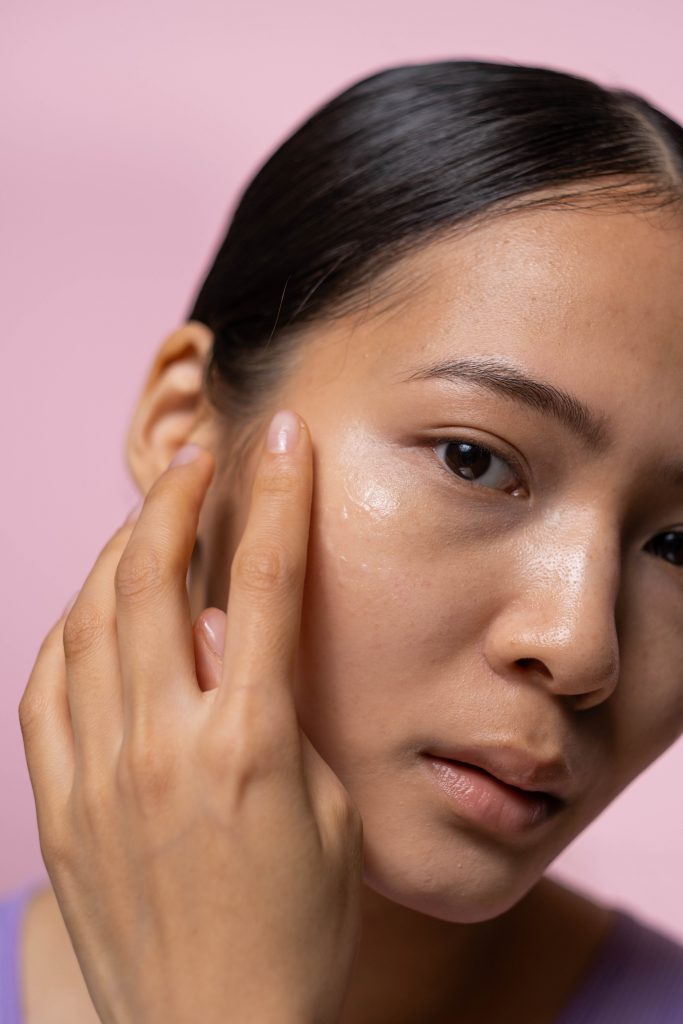 2. Titanium Dioxide
Preventive care is essential in skincare for anti-aging. Wearing a wide SPF 30 or greater every single day is among the most beneficial habits you can form early on in life. The most extensively researched anti-aging substance is sunscreen, having titanium dioxide as the chief ingredient. Without sunblock, the effects of any other items you use will be negated by UV radiation damage, which may not appear glamorous. In addition to shielding your skin's DNA against UV ray damage, sunscreen also allows your skin cells to relax and renew, which slows the appearance of wrinkles and blotchy skin. According to new research published in the medical journal Dermatologic Surgery[1], sunscreen can reverse major signs of aging on the skin.
3. Niacinamide
Niacinamide is a mild substance that has developed the reputation of doing wonders for skin by treating acne and hydrating the skin. For somebody with acne-prone skin, this oil seems to be the holy grail. This oil's consistency is on the mild side, which prevents clogging of pores. In fact, Niacinamide and Vitamin C are such a good team to ensure younger, brighter skin!
4. Vitamin C
By lowering acne scars and hyperpigmentation, vitamin C aids in skin brightening. It offers youthful skin that is luminous and even in tone. It has been demonstrated that sunscreen and vitamin C together make a powerful antioxidant that effectively shields the face from UV and free damage caused by free radicals. The amount of collagen, a naturally occurring protein in the body, declines with age and is crucial for preserving the natural skin firm, bouncy appearance. Look for vit C skincare products that contain ferulic acid in their formulation. In addition to aiding in the stabilization of vitamin C formulations, ferulic acid is included. Thus, it helps protect our present collagen production and keep a much more youthful look. Additionally, it calms the skin when used with retinol formulations.
5. CBD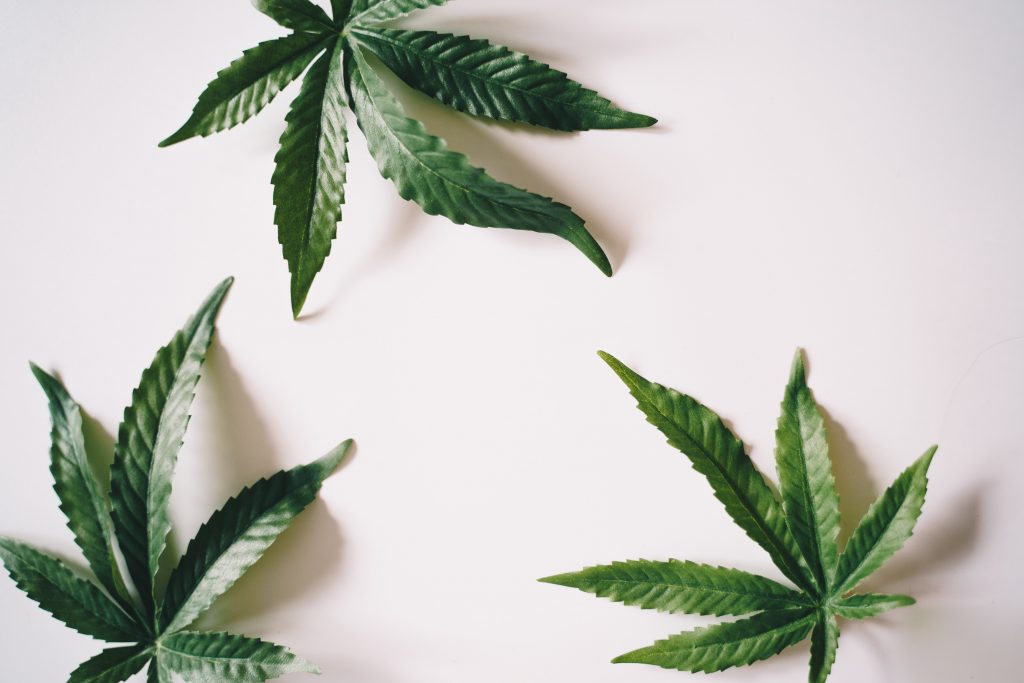 Cannabidiol, also known as CBD, has anti-inflammatory qualities and is a potent antioxidant that reduces any toxins that build up on the surface of our skin, particularly as a result of environmental factors, including city air pollution and UV rays. As concluded by a study conducted by the National Library of Medicine[2], heat, inflammation, and irritation from current breakouts or roughness of skin diseases are eased by CBD. In fact, making CBD supplements or CBD oil a part of your anti aging skincare routine works wonders for calming the skin, getting an even skin tone, regaining the suppleness and making the skin glow. Each of these effects of CBD contribute to making you look younger and getting rid of wrinkles, ruddy skin and dullness.
Ingredients for Sensitive Skin
1. Polyphenols
Green tea has anti-inflammatory and antioxidant effects. Polyphenols, a kind of flavonoids derived from plants, are thought to be responsible for green tea's anti-aging properties. Early research has demonstrated drinking green tea can lessen skin cancer risk, prevent UV damage, and increase collagen synthesis. The metabolic mechanisms that result in cell reproduction are hypothesized to be influenced by the polyphenol.
2. Aloe Vera
The calming effects of aloe vera on the skin are well recognised. Sun exposure and other minor irritants respond well to it. Aloe is a natural ingredient that can be found in hair care products. Additionally, you can legally buy gel that you should apply topically.
3. Glycerin
This component is obtained from plants. It is a humectant, drawing and retaining water. It commonly serves as a moisturizing agent in hair or skin care products. It is thought to be extremely safe and rarely damages skin.
How to Select Anti Aging Products Professionally?
1. Read the Specifications
It's crucial ho study the specifications of every product you purchase for your skin. For example, the two best anti-aging treatments you can buy, according to dermatologists, are sunscreen and moisturizer. These can really help if you use them regularly. Choose a sunscreen that provides each of the following while buying for it:
SPF 30 broad spectrum (or higher)
resistance to water
To reduce fine wrinkles, use an anti-aging moisturizer. Since it works so well, moisturizer is frequently used as an anti-aging hidden ingredient. It's okay to use a moisturizer with sunscreen. Just make sure the product has an SPF rating 30 or greater and delivers broad-spectrum coverage.
2. Take your Skin Type into Consideration
Invest in a product designed for a particular skin type. If they are created for your skin type, your sunscreen, moisturizer, as well as other anti-aging skin products will perform at their peak. You must see the phrase "sensitive skin" on the label if you do have sensitive skin.
3. Examine the Label
Examine the label carefully and choose a product that has antioxidants or is hypoallergenic. Additionally, seek for polypeptides and vitamins. Your skin will be nourished as a result, maintaining its elasticity. Choose items with the designation "non-comedogenic" upon that label. Lastly, check the package for the customer helpline number.
Conclusion
Collagen starts to decline in your 20s, and it does so at a rate of roughly 1% annually. Retinol, vit C, and hyaluronic are among the skin care chemicals that can help reduce the visibility of fine lines and promote the formation of collagen fibers in the skin. The best results may be seen in adults in their 40s and 50s, but individuals in their 20s can begin utilising these anti-aging treatments into their skin care regimen.
Voibon Tips
Always seek the advice of a dermatologist whenever it comes to skincare.
Using the product to a tiny area of skin just on the forearm and waiting 24 hours helps to see the side effects.
Products with parabens or artificial preservatives should be avoided.
Avoid sunscreens with scents, nasty chemicals, liquor, and additives if you have delicate skin.
Reference
[1]https://journals.lww.com/dermatologicsurgery/Abstract/2016/12000/Daily_Use_of_a_Facial_Broad_Spectrum_Sunscreen.7.aspx [2]https://www.ncbi.nlm.nih.gov/pmc/articles/PMC20965/////