Many questions have popped up recently about CBD and one of the most asked questions about this fast-growing cannabidiol plant is if they have any benefit they add to the skin as skincare products. To start with, Cannabidiol (CBD) is a natural compound extracted by researchers from its main plant – cannabis.
Powered by skin-friendly and loving ingredients, CBD serum is manufactured using different kinds of cannabinoids and oils. These ingredients come with a wide range of benefits for the skin such as the reduction of pores on the skin, inflammation relief, as well as dry skin condition alleviation. Without mincing words, CBD serum is good for the skin as ascertained by different studies.
What to know about CBD serum?
Inflammation has been connected to being the root of various skin conditions such as acne, eczema, or rosacea. Therefore, it is crucial to find a lasting solution to reduce and prevent these conditions as well as get rid of topical inflammation for healthier skin. This 2019 study showed that rich CBD ointments or CBD serum were successfully proven when it comes to inflammatory skin disease improvement. It helps in migrating immune cells that cause inflammation of the skin. Also, serum can be used in fighting joint pain, muscle pain, and arthritis.
CBD serum works naturally, helping the body's Endocannabinoid System (ECS) for reducing skin inflammation. A direct application of serum on cleansed skin allows the user's skin to take in the natural ingredients of anti-inflammation. CBD serum resists inflammation, providing the skin a natural and youthful boost. The skin can benefit from its powerful antioxidant properties which are just the same structure as the benefits derived from common C and E vitamins. When the free radicals become neutralized, antioxidants present in CBD serum make sure that skin does not quickly dive into aging or wrinkles, keeping it youthful. Finally, serum has lots of benefits and good it brings to the skin by bringing together different ingredients.
Read more about: 4 Types of Pores Found in the Face.
What good can CBD Serum bring to the skin?
More and more people around the world are using serum, is this overhyped or is CBD really worth it? serum offers your skin top benefits according to this research. These benefits also extend to a wide range of skin conditions. However, here are some of the benefits CBD serum brings to your skin.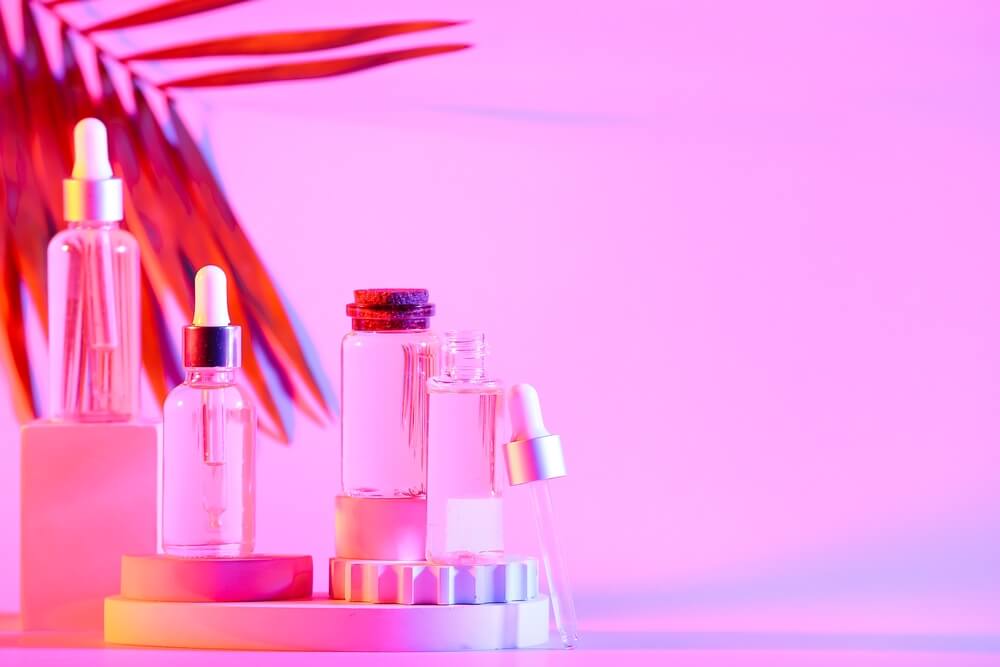 Acne improvement
One of the most rampant skin conditions is acne. Researchers have found that CBD serum contains a wide range of compounds and properties for the improvement of acne. These include antimicrobial, anti-inflammatory, as well as oil-reducing properties.
In 2014, a study was conducted to explore CBD effects on human sebocytes. Certain human cells create sebum- a waxy and oily substance produced by the skin. Sebum helps in protecting the skin, and at the same time, its excessive production can lead to acne formation on the skin. At the end of the study, researchers found that CBD is a great way of preventing sebocytes from excessive production of sebum.
A 2016 review revealed the cannabis plant's potential properties as antibacterial and antifungal. This could be a great way of preventing acne as a result of skin infections. Another benefit of CBD serum to the skin is that it may help in acne scars treatment appearance, as suggested by a 2019 study.
Dryness and itching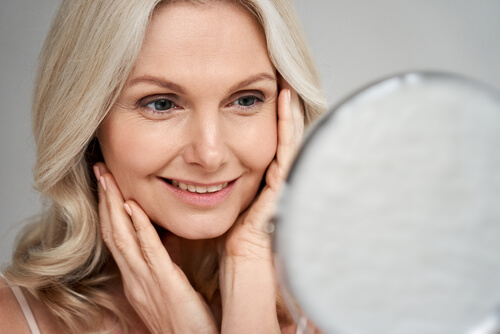 CBD serum, according to a 2019 study showed that it may help in treating some kind of common symptoms of skin conditions, including skin dryness and itching. CBD's anti-inflammatory helps in reducing factors that may likely trigger eczema, psoriasis, and dermatitis. serum is great for soothing the skin and at the same time, it helps in reducing irritation appearance, as a result, people with sensitive skin can use it.
Aging and wrinkles
A study conducted in 2017 highlighted CBD's antioxidants. One of the factors that make the aging process faster is oxidative stress. To that end, CBD's antioxidant and anti-inflammatory properties may cut down aging's appearance on the skin. It may also prevent it from appearing. serum offers a reliable way of combating dehydrated and aging skin. serum combination with hyaluronic acid slows down aging. Antioxidants decelerate the chemical oxidation process. Oxidation, a reaction responsible for the production of free radicals will, in turn, result in damaging the body cells. This will lead to wrinkles on the body, as well as fine lines, and skin elasticity loss. Thanks to hyaluronic acid which helps in retaining moisture.
Infection
Antibacterial and antifungal properties may be present in the cannabis plant and this makes it useful when it comes to treating some skin infections.
Choosing CBD serum product
Despite a wide range of benefits associated with CBD serum, it is also important to be careful when it comes to choosing serum-related products, especially skincare products. While your region may not have a body that regulates the use of CBD, it is worth considering these things if you are choosing a CBD serum product. However, it is recommended when you are choosing serum, choose the one that:
Has zero or not more than 0.3 THC content
Has passed the test of safety for use as well as product evaluation potency
Passed pesticides, heavy metals, and mold tests
Are not subject to a company under government scrutiny
Being tested by third-party in a standard and accredited laboratory
Conclusion
Just like other available options you have for your skin, CBD serum is another amazing skincare routine arsenal. CBD serum is a natural way of delivering every natural ingredient the skin needs to remain healthy. Apart from providing health benefits, CBD serum is also beneficial to the skin by preventing different skin conditions.
Also, its interactions with the endocannabinoid system help in fighting inflammation, a source of varieties of skin conditions. With the benefits embedded in CBD serum, it may be high time everyone considered it as a skincare product.
Learn more on our Skincare blog!
How to Get Glowing Skin in a Week?
Skin Ulcer(Bedsore) Stages: How It Ruins Your Skin