What is CBD Lotion?
In today's market, topical cannabidiol products such as creams and CBD Lotion have increasingly gained popularity. With the potential to reduce pain and treat inflammation, many people have been opting to use these cannabidiol-infused products.
In its simplest form, CBD lotion can either be imbued with little to no trace of THC. It is added with hemp seed oil, which serves as a rich antioxidant for the skin. Research shows that healthy skin requires B-complex nutrients to keep it moisturized. Essentially, CBD products, such as CBD lotion, play a pivotal role in achieving that healthy skin.
These products are often made with shea butter, aloe vera, coconut oil, and argan oil which keep the skin smooth and moisturized. CBD lotion is 100% THC free; simply, this means that these products are non-psychedelic.
A 2020 study on the effectiveness of using topical CBD items posits that it is highly effective to treat acne and eczema. However, it is vital to note that these products cause side effects such as mild stinging or burning on the skin. More clinical research is being done to fully cement the effect of CBD on the skin.
What are the benefits of CBD lotion?
CBD lotion has a number of positive and practical skin benefits to people. As such, it is no strange thing that these products gain traction in today's market. Here are some of the powerful benefits CBD lotion brings about to the skin.
Reduces Skin Inflammation
More often than not, skin inflammation is induced by physical exercises in the gym or track field. As we get older, it gets harder to wake up every morning and train our bodies to do physical activities. Muscles are swollen and joints throb in pain by the next morning.
These exercises contribute to skin inflammation. By applying CBD lotion to your shoulders, neck, elbows, knees, and backs, your muscles slowly recover from pain, and skin inflammation goes down.
Moisturizes the Skin
Our skin is susceptible to dryness and sunburns. By applying CBD lotion to your skin, you moisturize and smoothen dry and cracked areas of your skin. Simply, these products play a key role in your CBD skincare.
CBD lotion that is made with shea butter offers hydration to your skin. Both ingredients are effective to treat parched skin and increase its moisture level. In turn, your skin keeps glowing, healthy, and young.
Fight Blemishes
A skin blemish leaves a mark on the skin. Oftentimes, skin blemishes are caused by dead skin or sebum, which clogs the pores. Eventually, this leads to getting pimples and blackheads that are both emotionally and physically upsetting.
Essentially, CBD lotion is a powerful moisturizer and cleanser for your skin. It can prevent the presence of sebum clogged in the skin's pores. In no time, your skin blemishes are lessened, and get rid of stress acne.
Heal Sunburns
Spending a vacation on the beach means that your skin is highly susceptible to sunburn. As such, it is recommended to gently apply and slather CBD lotion on your body in order to fight that itchy and uncomfortable feeling of staying too long under the sun.
CBD lotion and aloe vera are both powerful ingredients that heal sunburns. These two cool down the burnt skin area and restore skin in no time. Both have nourishing properties that are good and favorable in healing your sunburns.
Prevent Wrinkles
Over the years, our skin undergoes drastic changes, which are sometimes emotionally unsettling to deal with. Essentially, CBD lotion and other similar products regulation the healthy production of oils in the skin which, in turn, prevents the presence of wrinkles and lines in the skin.
Massages the Skin
Using CBD lotion and oils in skin massage enhances the feeling of comfort and relaxation in your skin. Our skin needs to be pampered from time to time. This helps the skin rejuvenate and replenish its natural healing properties. CBD-infused products aid in giving that comforting feeling to the skin.
How does CBD lotion work?
In general, CBD lotion is practically used in the affected areas of the skin. Applying this product is the same as applying a regular lotion. However, the difference between the two is that CBD lotions and creams require the right dosage needed by the skin. It is essential to know the right amount of CBD lotion which your skin needs and requires. To use this product properly, it is a wise decision to start with a low dosage. Essentially, you gradually increase the dosage you apply to your skin.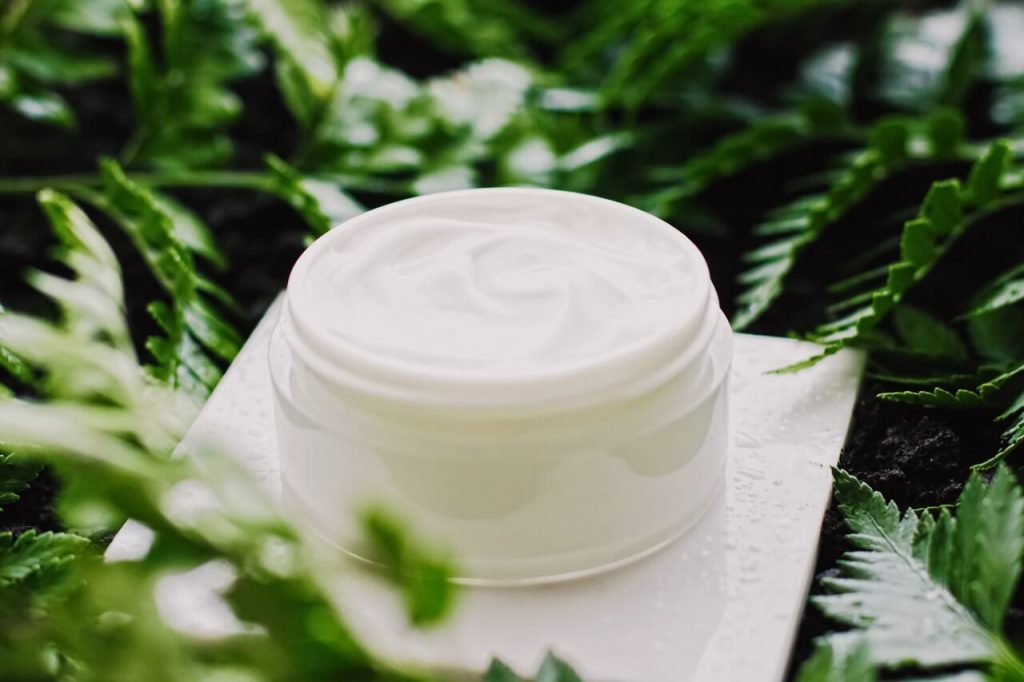 Also, it is important to consult your healthcare provider before trying out new products to your skin. Check with your doctor first and make sure that your skin is all set upon the application of CBD lotions or creams.
Best CBD Lotion Products
Choosing the best CBD lotion products means that we are closely looking at the manufacturer's quality, transparency, and safety requirements. Currently, there are tons of topical CBD products available on the market. Essentially, it is vital to use a product that has a good reputation and effectiveness on the skin.
Here are some of the top picks of CBD lotion products available in the market.
Vermont Organic Balm
Added with menthol, this CBD balm gives off a cooling effect on the skin which is effective to treat sore muscles and joint pains. This CBD balm is infused with cannabigerol (CBG) which is famous for its anti-inflammatory and anti-oxidant properties. Also, this balm leaves a sweet tangerine and lavender smell on the skin.
Redeem Therapeutics CBD Cream
Coupled with jojoba and tea tree oil, this affordable CBD lotion heals inflammation and promotes healthy skin. Also, if you experience muscle soreness and joint pains, this is your go-to and safe CBD cream.
Plant People Body Balm
Added with arnica flower extract, this CBD balm also targets skin inflammation and stiffness. This balm gives off a comforting feeling on the skin as it treats affected areas of your skin.
Conclusion
CBD lotions, creams, and balms are highly effective in targeting skin inflammation, muscle soreness, joint pains, skin acne, and eczema. In today's market, there are tons of CBD products available for purchase.
It is vital to choose products that are of good quality and safety standards. As more clinical studies are being done on the usage of CBD products, it is important to apply the right dosage to your skin. Essentially, talk it out with your doctor before opting to use topical CBD products.