Pain is a normal occurrence for most of us; we usually want it gone whenever we experience any form of physical hurt. Over time, our bodies get significantly weaker, which usually contributes to the small throbs we feel all over; unfortunately for others, this pain only gets worse. Chronic pain or inflammation is something you wouldn't want to wish even on your worst enemy, especially since it comes with underlying health conditions.
Most of the time, people who suffer from chronic inflammation cannot get back into their normal routine and find it extremely difficult to resume their usual life. For this reason, they seek out the right treatments to relieve the ache since chronic pain can be continuous or on and off once in a while. But even so, chronic pain sufferers still have reservations about using certain drugs or treatments since typical anti-inflammatory medication tends to cause several side effects like bleeding or stomach discrepancies.
That said, the limited options available for treatment have eventually prompted most to try certain lotions or cream products that contain Cannabidiol (CBD).
CBD Skincare Use in the U.S.
There have already been several research and studies that claim how CBD works best against any form of inflammation and pain. Though this study is still in development for further discoveries, the fact about its great work for pain relief has already been established. Scientists would only need to venture more into getting the doses right and how to maximize all its anti-inflammatory components.
People use CBD in the form of CBD creams. These are topical products – either balms, lotions, or salves – which contain CBD and are applied to your skin directly. In fact, many people have been utilizing CBD cream not only to relieve inflammation but also for anti-aging purposes. Beyond its medical purposes, it also functions well in terms of promoting hydrated and healthy skin throughout.
In fact, approximately 68% of CBD users find its products effective, with 64% thinking that CBD products are safer to consume than others. Though the current market is murky, it remains promising as it's forecasted to rise to 33% from this year to 2027.
How Can We Use CBD Skincare Products To Heal Stressed Skin?
As mentioned, CBD works beyond its medicinal purposes as it's also good for skin maintenance. This natural compound also proves to be beneficial for keeping your skin healthy and helps treat various skin conditions as well.
You might find CBD oils necessary if you're currently experiencing skin inflammation, redness, aging, or stressed skin. CBD has anti-inflammatory components, which make it an effective combatant against skin conditions like psoriasis, eczema, or even acne.
When buying a CBD product, it's imperative to first read and follow the instructions on the packaging so that you'll know how to use the product. It also indicates the frequency of usage and the dose you need each time you want to apply it. CBD products are often topical, so you'd generally just apply them directly to your skin.
There are some CBD oils, though, that can be consumed orally. For this, you'll have to squeeze a few small drops under your tongue, hold it for a minute, and then swallow. Remember that the dosage usually depends on your overall weight and the product's strength.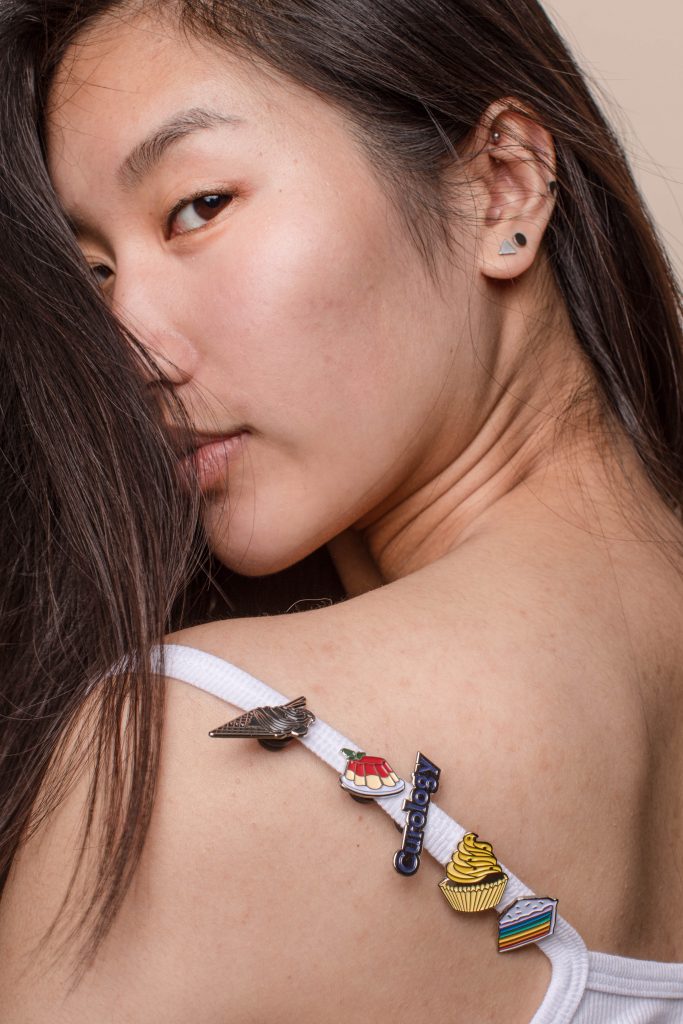 What is Stressed Skin, and How Can You Tell If You Have It?
Perhaps you're considering using CBD creams but aren't sure when to use them. The best time to use these products is if you notice that you have stressed skin. It's fairly easy to spot stressed or unhealthy skin – the most obvious sign is that you usually experience this in periods of stress. Your stress manifests in your physical appearance and may either show as:
Rashes or Hives
Acne breakouts/flare-ups
Rosacea or inflamed psoriasis
Redness
These are only some of the telltale signs that you and your skin are equally stressed. When this happens, you might want to go to your dermatologist or use some of the best CBD creams to help your skin recover.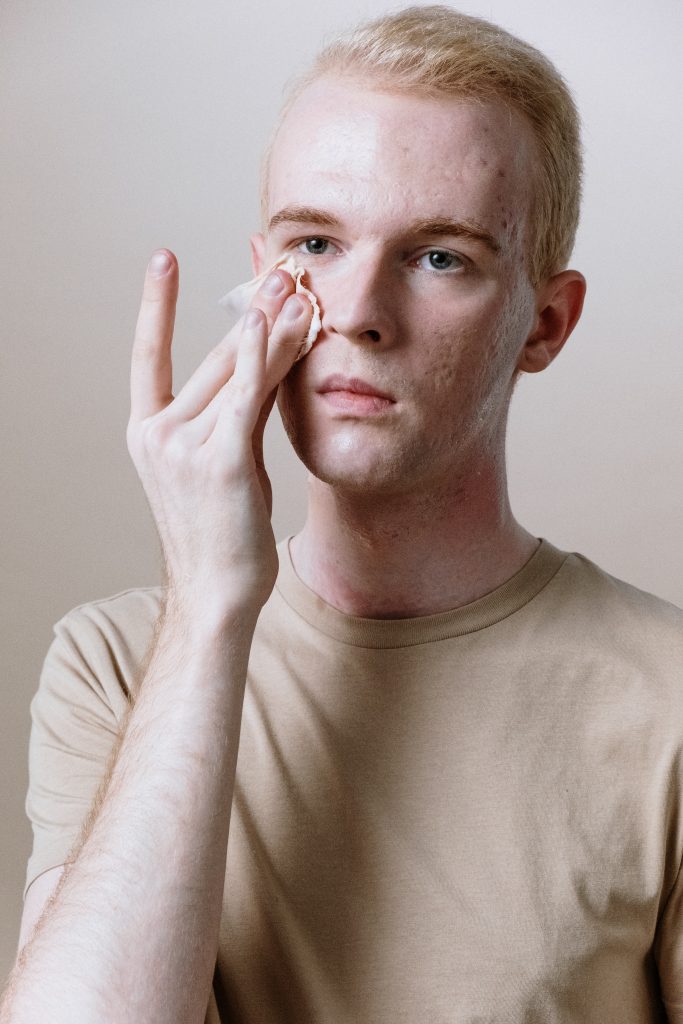 The Science Behind How CBD Cures Inflammation.
Cannabidiol is a natural compound found in Cannabis which are plants that have a history of medical research and use. Though findings are still in their infancy, there are enough studies to conclude that CBD can indeed lessen pain and inflammation in humans.
CBD has been discovered to be the most powerful and appropriate in terms of interacting with TRPV1 receptors. It works by activating and binding with these receptors, and active TRPV1 receptors usually translate into pain relief and reduced inflammation. Moreover, CBD also combats GPR55 receptors in our brain, which helps result in healthier bone frameworks and skin.
Top 10 CBD Cream
Here are a few noteworthy recommendations if you're looking for the best CBD cream.
1. Joy Organics
Joy Organics is perfect for skin revitalization and is great if you expect immediate results. It's also considered a sports CBD cream for pain and contains roughly 400mg in each bottle.
2. Med Terra
Med Terra is ideal for fast recovery and comes in two types: natural relief and soothing CBD cream. Its company also collaborates with medical researchers directly, guaranteeing quality and safe products.
3. CBDfx
CBDfx is tested and reviewed thoroughly by doctors, making it a safe and recommendable option for everyone. You can also look at its lab tests which are available on the site for further proof.
4. Receptra Naturals
Receptra Naturals come in various topicals to choose from, such as balms, body butter, body oils, and relief sticks. They also are transparent with the ingredients and the benefits it offers.
5. CBDistillery
CBDistillery is also proven and tested with accompanying lab results for your viewing. They also utilize natural farming practices in production and have had a fairly established market since then.
6. Naternal Rescue CBD Muscle Cream
This full spectrum cream with eucalyptus and menthol provides instant soothing relief for your pain. It also comes with a pump for convenient dosing.
7. Extract Labs
Extract Labs is made of all-natural ingredients which are safe for daily use. It also comes in a 1500 mg CBD tin that helps maximize your skincare routine.
8. Aspen Green Muscle Relief
Aspen organic is an organic CBD cream option that blends perfectly with sweet oils and butter. It's guaranteed to hydrate and treat your skin while providing comfort all throughout.
9. FAB CBD Topical CBD Cream
Non-greasy and sticky, this cream makes application easy and smooth. It has a distinctive citrus scent and is a go-to option for many CBD cream buyers.
10. Charlotte's Web
Charlotte's web is reputable for offering high-quality CBD creams that use natural ingredients. They don't perform animal testing and are proven to be free of the eight usual allergens.
Voibon Tips
Potential Side Effects of CBD Topicals: If you use CBD simultaneously with other existing medications, it can only heighten your risk for liver damage. Some CBD topicals can also prompt allergic reactions in some people and may even lead to sleepiness or drowsiness.