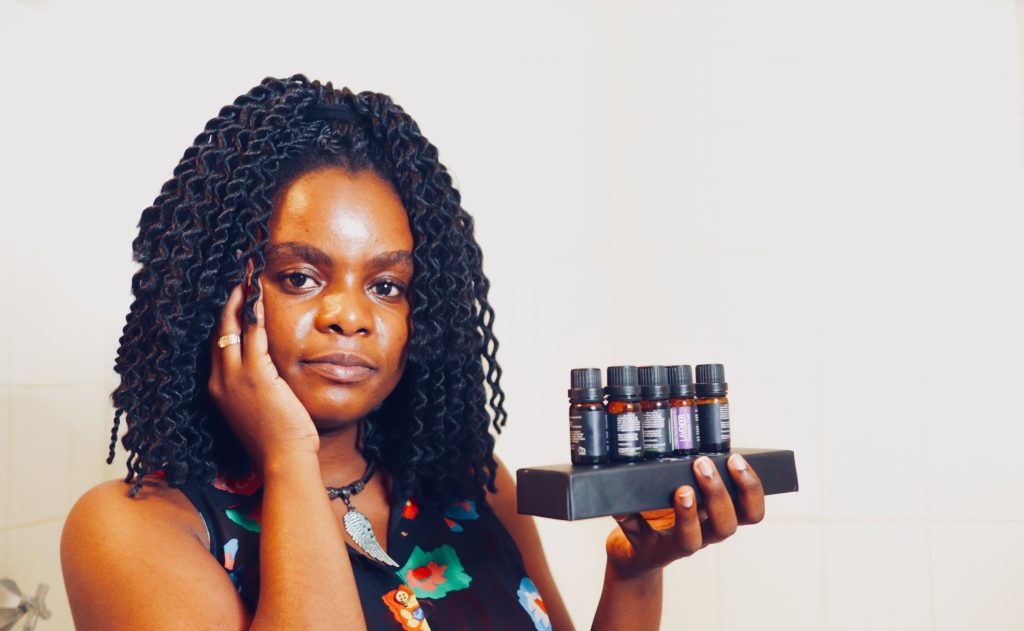 Have you been suffering in silence and looking for pain relief? Perhaps you have been to the doctors and tried everything, and you are still in pain? Maybe you should think about CBD oil! The term 'CBD oil' seems like such a buzzword right now, and you may be worried that it is just the latest 'gimmick' or 'craze' that is here to take your money with no lasting results. That is why we are here to help educate you on the scientific facts behind CBD oil, and how it can help you ease any pain you are currently in, assure you that it is indeed good for your skin and your face, and we will also inform you on the properties included in CBD oil that help achieve its miraculous results.
Is CBD Oil Good For Your Face?
Yes. There are many areas that CBD oil can help improve if you have issues related to your face. First, let's start off with one of the most common, and sometimes painful, issues that people have with their faces, which is acne. Not only is acne considered the world's most common skin condition, but it can also cause a lot of damage, both in terms of physical pain, as well as having a negative impact on individuals' mental health. Applying CBD oil to your face can help your skin's reaction to acne in two ways. The first is using CBD oil as a preventive measure, as CBD oil has anti-inflammatory, oil-reducing, and anti-microbial properties that can help improve and prevent acne. But if you are considering adopting CBD oil into your skincare routine after suffering from acne for some time, then it will be a relief for you to hear that CBD oil can also help reduce the appearance of acne scarring.
If you suffer from dryness or itchiness, which can both cause a lot of irritation and sometimes pain for those that are really suffering, CBD oil may be able to help you. It is again the anti-inflammatory properties of CBD oil that will help with these two problems, as CBD oil is known to ease the symptoms of psoriasis, dermatitis, and eczema. Similarly, for those that have sensitive skin, it is often advised that you should use products that contain CBD oil.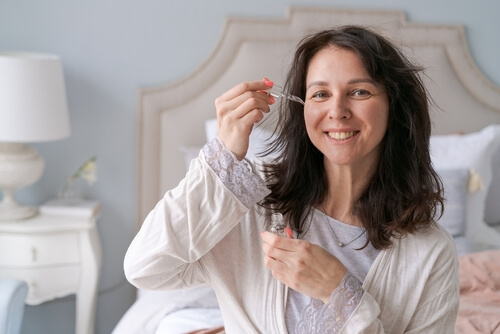 For those that have more mature skin, and may have fine lines or wrinkles around the eyes, mouth, or on their forehead, then you will be pleased to hear that CBD oil may help you with the appearance of these 'imperfections'. The brilliant anti-oxidant and anti-inflammatory properties in CBD oil are known to limit the signs of aging.
Does CBD Oil Help With Pain?
There are a wide variety of types of pain that CBD oil has been proven to help when it comes to alleviating the symptoms of pain. The elements included within CBD oil help reduce inflammation, pain, and discomfort or irritation in those that suffer from some form of pain in their day-to-day lives. Ironically, considering the initial perception of it, CBD oil is actually a highly recommended alternative remedy to the medicines doctors may prescribe to help manage, reduce, and eliminate pain. The typical pain medication doctors would prescribe includes opioids, which can be quite addictive, which is a problem that CBD oil does not suffer from.
The two most common types of pain that CBD oil can aid with are chronic pain and arthritis. Typically, CBD oil works in both of these cases as an anti-inflammatory pain relief, which helps rid sufferers of the discomfort they may have been suffering from for some time. Other common forms of pain that CBD oil is known to help ease is multiple sclerosis and neuropathic pain. Both of these injuries and illnesses share similar symptoms, and CBD oil can help in similar ways. For multiple sclerosis, CBD oil helps relax and limits muscle spasms. Whereas with neuropathic pain, CBD oil can help sufferers manage their pain completely.
Another case of CBD oil helping to limit the pain and suffering of individuals is the good job it does, helping to ease the discomfort of individuals that are suffering from cancer. While there are limited studies suggesting that CBD oil can help treat cancer itself, its role as pain relief is more recognized. There are various scientific studies that have concluded that CBD oil can help ease chemotherapy side effects, including pain, lack of appetite, and vomiting.
Can I Rub CBD Oil On My Skin To Help Ease Pain?
Taking CBD oil and rubbing it into your skin is actually one of the most popular methods of using CBD oil to help alleviate pain. You will often find on CBD oil packaging that there will be instructions directing you on the best ways to apply CBD oil to your skin for the quickest and most effective results.
When you rub CBD oil into your skin, you are relying upon your skin pores to absorb the natural ingredients of CBD oil. In terms of pain you may be suffering from involving your face, CBD oil is most effective when helping you combat headaches, relieving joint pain, as well as easing the pain due to an infection you may have on your face. If you also have a blister, wound, bruise, or bite on your face that is either causing you pain or you wish to get rid of, then CBD oil will also be able to help you with any of those issues as well.
Expert Tips
You should treat starting CBD oil the same as you would any other medicine or remedy that you have been given by a doctor in the past. So here are our expert tips when it comes to CBD oil consumption and use:
Beware if you are pregnant. As of the time of publishing, there is currently not enough scientific evidence to support either positive or negative side-effects to your unborn baby. Similarly, if you are breastfeeding, there is not enough evidence surrounding the effects it could have on your newborn baby.
Consume CBD oil to treat your pain. By this we mean, if you are in severe chronic pain, you may find that consuming CBD oil (if the product allows) may have quicker results than applying it to your skin. Typically, applying CBD oil to your skin will help more immediately if the oil is coming in direct contact with whatever is causing you pain.
Always use a patch test. Whenever you are trying something new for the first time, you need to ensure that you are not allergic to it. When you are doing your patch test, clean an area of your upper arm and apply a small drop of CBD oil to it, and then bandage up the area. The goal is to leave the patch test to work over a 24-hour period, but if you start to notice a reaction whether that is redness, pain, irritation, or even burning, remove the bandage and wash off the oil immediately.
If you started reading this article feeling dubious about the effectiveness of CBD oil and whether the results are genuine, we hope that we have reassured you that CBD oil is not a 'gimmick'. Ultimately, CBD oil can help ease a number of issues you may be suffering from if your skin or face is in pain. If you are requiring pain management, discomfort relief, or an effective anti-inflammatory remedy, then CBD oil may be the answer that you have been looking for.